Gujarat lions ready to fetch UP, Atawa Safari Park team departs for Junea
Attawah: Seven lions from Jonah Garh in Gujarat for Uttar Pradesh Safari Park in Uttar Pradesh. A team of park officials left for Gujarat today to fetch the lions. Atash Safari Park deputy director Suresh Chandra Rajput said here that the Atwa Safari Park team left at 6am to fetch lions. Officers of the zoo in Gorakhpur also visited. From Jonah Garh, the team will arrive at Safwa Park on September 26 with the lioness and lioness. The lions will be brought by road. They will be stopped at two places and rest at night.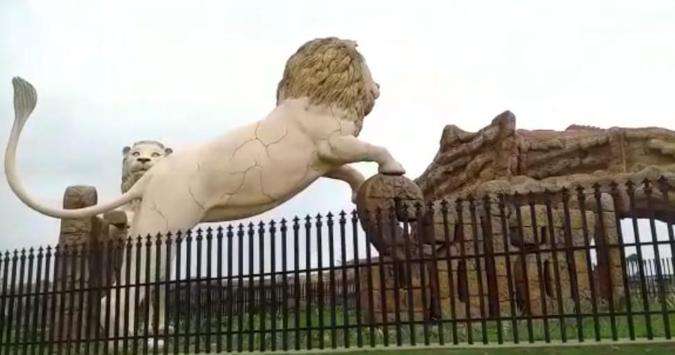 He said that mutual consent had already been agreed between Gujarat and Uttar Pradesh regarding lions. He had plans to bring them up in June, but was postponed because of excess heat. Now that the climate change is underway, the plan to bring the lions is under way.
He said that the lions will be transported from Gujarat to Rajasthan. All preparations to secure these lions in Safari have been completed. It will take three days to bring the lions up here. In the meantime, the team will rest with the lions at the zoos in Jaipur and Udaipur.
He said that the lion and the safari are being brought from Juna Garh in Gujarat. Three lions will be taken to the zoo under construction in Gorakhpur. By the time the zoo is being constructed in Gorakhpur, the lions will be kept in Etawah safari.
"The lions will be practiced to live in this environment," he said. For this, a breeding center and other places have been prepared where these lions are to be kept. The keeper stationed in Safari has also been to Jonah Fort before staying with these lions.
Member of Parliament Ram Shankar Kathria wrote a letter to Chief Minister Yogi Aditya Nath on October 02 requesting him to open Safari. At the same time, it has been proposed to have the Ataline Safari named after former Prime Minister Anjani Atal Behari Vajpayee.