Indian hockey team receives command of Pranet Singh for a tour of Belgium
Hockey India has announced a 20-member Indian men's hockey team for the Belgium tour starting on Friday, September 26th. The Indian team will play three matches against Belgium and two matches against Spain from September 26 to October 03. The command of the team has been entrusted to Prit Singh, while Herman Prit Singh will be the vice-captain of the team.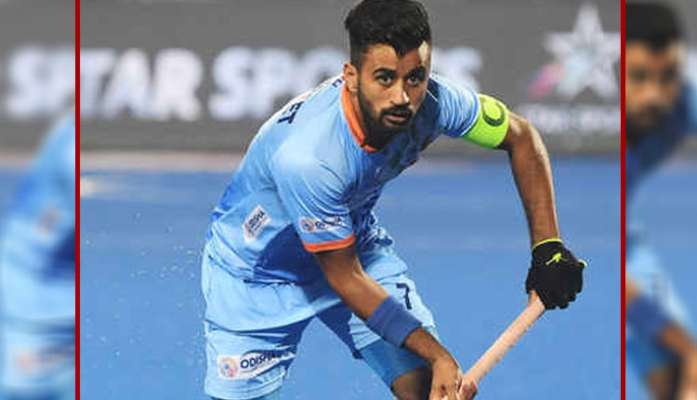 Lalit Kumar Upadhyay is returning to the Indian men's hockey team after the Odisha Hockey Men's World Cup Bhuneshwar 2018, while Rupinder Pal Singh, who dropped out at the Olympic Test event, has also been added to the Belgium tour.
On the selection of the team, Indian team head coach Graham Reid said, "All the players in the team are supportive of each other and we are hopeful that the team will continue to do well. We are happy to have Lalit Kumar Upadhyay back in the team. He said that Rupinder Pal Singh has done very well in his game, which he has been able to make in the team.
The Indian team is like this:
Goalkeeper: PR Shri Jaish. Krishna B. Pathak. Defenders: Harman Prit Singh (Vice Captain), Surendra Kumar, Brendan Lakra, Varun Kumar, Amit Rohidas, Garendra Singh, Kothajit Singh, Rupinder Pal Singh.
Midfielders: Man Pritam Singh (Captain), Hardak Singh, Vivek Sagar Prasad, Jay Sharma.
Forwards: Mandeep Singh, SV Sunil, Lalit Kumar Upadhyay, Raman Deep Singh, Samar N Jait Singh and Akash Deep Singh.