Mathra: Rape with girl treated in hospital
Mathra: A case of rape by a hospital compound has come to light in a hospital located in a highway area of ​​Mathra district in Uttar Pradesh. Police sources told Saturday that a girl was admitted to a hospital in the Highway area. It is alleged that a compounder raped her Friday night during treatment.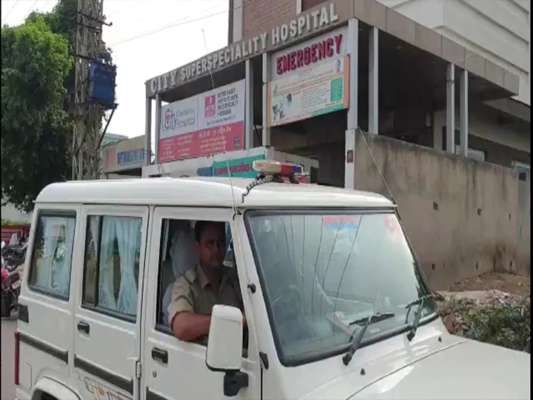 He said in a letter written by Mutsar's brother alleging that his sister was under treatment at City Hospital Highway, about 12 o'clock on Friday night, the compound struck his sister.
When he arrived, the compounder Shyam Sunder and the nurse started to escape, he said. When Shyam tried to capture Sunder, he was beaten. In the FIR, a case has been registered against the two doctors at the hospital, Dr Guru and Dr Pankaj.
Police said Mutsar has not yet received a medical examination. The girl's brother has taken her to Jaipur for better treatment. After his condition improves, he will undergo a medical examination. The accused, Shyam Shander, has not been arrested so far. Further action will be taken after a conciliation statement has been filed with the police and the magistrate.
There, Dr Goro of the City Hospital said it was a conspiracy to defame the hospital. He was the one who phoned Paul and called him in the night. CCT cameras have been installed at the hospital whose footage is being made available to the police. They say they are ready for any kind of testing