Oil prices rise for the fifth day, the highest level since July 25 in petrol in Delhi
New Delhi: Petrol and diesel prices continued to rise for the fifth consecutive day on Saturday. During these five days, petrol became expensive at Rs 1.30 a liter in Delhi, while diesel prices were increased by Rs 1.10 in Delhi.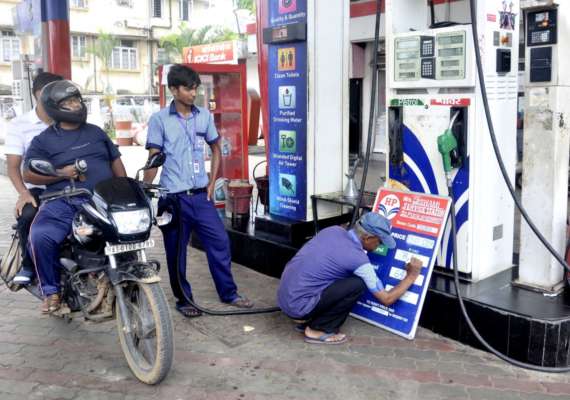 In other cities of the country, the price of petrol and diesel has increased by more than one rupee. The rise in petrol and diesel prices in India is due to the rise in crude oil prices in the international market.
Petrol price hiked by 29 paise in Delhi and Mumbai on Saturday, while in Kolkata 28 paise and 30 paise in Chennai. Diesel prices also increased by 24 paise per liter in Delhi and Kolkata, 25 in Mumbai and 26 paise in Chennai.
According to the Indian Oil website, the price of petrol in Delhi, Kolkata, Mumbai and Chennai has increased by Rs 73.35, Rs 76.05, Rs 79.02 and Rs 76.24 per liter respectively. Diesel prices have also gone up by Rs 66.53, Rs 68.94, Rs 69.79 and Rs 70.33 per liter in four major cities.
After the drone attack on Saudi Arabia's oil installations last week, crude oil prices in the international market rose by almost 20% on Monday during the first trading season this week, the biggest in a single day since 28 years. It was fast. Yemeni Houthi rebels are reportedly responsible for the attack.