Onion prices at the highest level in 4 years, Rs 50 per kg in Delhi
New Delhi: All the steps taken by the government last June to curb onion prices have failed as the onion has started to tear into the eyes of the people of the country. The wholesale price of onion has risen to Rs 50 per kg in Azadpur market in Delhi, the highest level since 2015. There, onions are also being sold at Rs 50 per kg in the Lasalgaon of Asia's largest piazzandi in Maharashtra.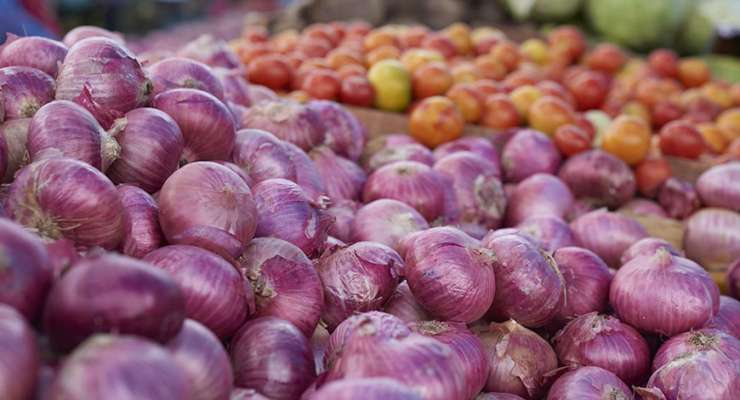 Traders believe that shipments to the markets are declining due to the onion reserves being very low and the prices of onions are skyrocketing due to the low supply of consumption. Rajendra Prasad, president of the business and online merchant association of Azadpur Mandi, said that onion prices have increased further due to heavy rains in the southern Indian states and delay in preparation of new crop. Has been Earlier in 2015, onion price had increased by more than Rs 50 per kg, Sharma said.
To curb onion prices, the government last week fixed its minimum import price, MEP $ 850 per ton, so that the supply of onions in the country's markets would not decline. According to the September 13 notification of the Director General of Foreign Trade, the minimum price of onions at less than $ 850 a tonne will not be allowed at all.
Imports at such a high cost are not currently possible, said an onion exporter in Nashik. In the domestic market too, the price has gone up so the imports will not get any profit.
According to a report by the news agency AINS, small businesses in Delhi are selling onions between Rs 50 and Rs 75 per kg.