102nd Birthday of former Prime Minister Indira Gandhi: Pranav Mukherjee, Singh, Sonia
Congress President Sonia Gandhi on Saturday celebrated the 102nd birthday of former Prime Minister Indira Gandhi. Many leaders, including Manmohan Singh and former President Pranab Mukherjee, paid homage to Indira Gandhi's burial site on Tuesday.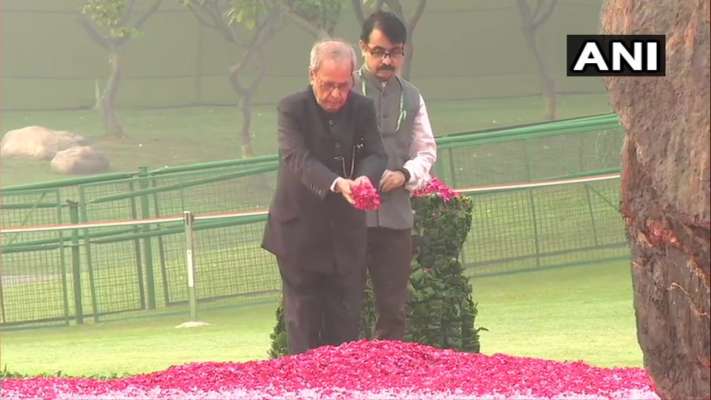 Prime Minister Narendra Modi also tweeted that former Prime Minister Indira Gandhi had paid tribute to her as part of her birthday.
Indira Gandhi, also known as 'The Iron Lady', was the daughter of Jawaharlal Nehru, the first Prime Minister of India. She is the only female Prime Minister of India and has held office for nearly 15 years, three terms, she has been in power for 17 years.
Born in Allahabad on November 19, 1917, Indira Gandhi was a personal assistant to Jawaharlal Nehru during her tenure as prime minister between 1947-1964. In 1966, he became India's third Prime Minister after Shastri died prematurely in Tashkent, Uzbekistan.
Indira Gandhi's first tenure witnessed a number of important events that led her to be known as the 'Iron Lady'. In 1971, India decisively defeated Pakistan in the war that led to the creation of Bangladesh and in 1974 India conducted its first nuclear test. However, in June 1975, Indira Gandhi issued a state of emergency. This resulted in many opposition leaders being jailed.
The Emergency was lifted in 1977 and Indira Gandhi lost power in the ensuing elections. However, he was elected prime minister in 1980 for a third term. In 1984, he ordered a military campaign (Operation Bluestar) at the Golden Temple in Amritsar. He eventually fell victim to the firing of his Sikh bodyguards. Anti-Sikh riots swept across the country, killing many.